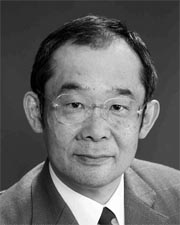 Atsuo Yanagisawa
b. 1951
Hall of Fame 2011

Leader in Intravenous Vitamin C Education and Treatment in Japan


Dr Yanagisawa graduated from the Kyorin University School of Medicine in 1976, and completed his graduate work in 1980 from the Kyorin University Graduate School of Medicine in Tokyo, Japan. Dr. Yanagisawa served as Professor in Clinical Medicine at the Kyorin University School of Health Sciences, and concurrently as Professor in Clinical Cardiology at Kyorin University Hospital until 2008.

Dr Yanagisawa has served as the Director of The International Education Center for Integrative Medicine in Tokyo, Japan, since 2008. He has introduced many well-known teachers from North America in Japan, including Burt Berkson, Michael Janson, John Hoffer and Steve Hickey. He is a fellow of the American College for Advancement in Medicine, and board certified in chelation therapy. In 2004, he established the SPIC Salon Medical Clinic, which combines IV treatments in a spa setting. The Japanese College of Intravenous Therapy was founded in 2007, with Dr Yanagisawa as President. The College has grown to almost 400 doctors in 200 clinics in every region of Japan, Dr Yanagisawa presented at the 2nd IV C Symposium in Wichita, Kansas, in October 2010 and launched the International College of IV Therapy, which held their first conference, also in October 2010, bringing together experts in the field from Japan and around the world.

Dr Yanagisawa is the author of 140 scientific papers in English and Japanese and has published several books in cardiology, chelation, nutrition, coaching, and IV vitamin C for cancer. He honours his mentors, especially Dr Hinohara and Mr Daisuke Shibata.

Dr Yanagisawa's significant contribution as a pioneer in Intravenous Therapy in Japan has earned him a place in the Orthomolecular Medicine Hall of Fame.