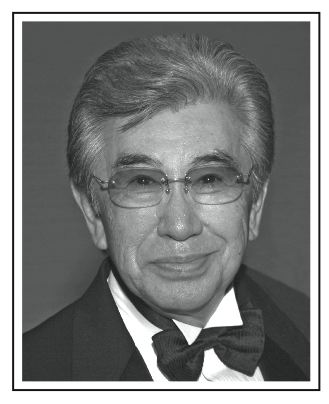 Masatoshi Kaneko, Ph.D.
b.1935
Hall of Fame 2007

"Orthomolecular nutritional medicine pioneers such as Dr. Kaneko look beneath the surface, and search for answers that may remain hidden to the superficial observer."
-Hugh D. Riordan, M.D.

Masatoshi Kaneko, PhD, started his career in the pharmaceutical industry, where his research involved studying the development of mono- clonal antibodies and other molecular mechanisms of carcinogenesis. Kaneko came to believe that there must be a better approach to the treatment of cancer. He recalls, "I came to realize that there was no single chemotherapeutic substance - no single magic bullet." In the early 1970s, during a fellowship in the United States, Kaneko met Dr. Rei Kitahara, from Kumamoto University Medical School, which ultimately led him to orthomolecular medicine and meeting Linus Pauling. This, Kaneko says, was "a major turning point of my life."

With iatrogenic (doctor-caused) disease on the rise, Dr. Kaneko realized that an understanding of nutritional medicine was absent among Japanšs medical establishment. Wishing to spare the public from the dangers of invasive and often unnecessary medical procedures, he began educating the people of his homeland in the art and science of managing their own health. The Kaneko School and the Know Your Body Club (KYB) were formed, and a new movement in Japanšs modern health care system was born. (Condensed from Riordan HD: Medical Mavericks Volume III, p 93-107.)

Since 1984, the vision of Dr. Masatoshi Kaneko has nurtured the growth of the KYB Club in Japan. His goal is to provide the public with valid scientific information on the proper use of nutritional supplements and to promote a healthier nation. Affiliated with orthomolecular pioneers Linus Pauling and Abram Hoffer, the KYB Club today now represents over 30,000 professional clinicians, registered dietitians and orthomolecular medical nutritionists all over Japan, and encompasses the Orthomolecular Nutrition Laboratory, the KYB Medical Services and Clinic, and the non-profit Orthomolecular Medical Nutrition and Associates.